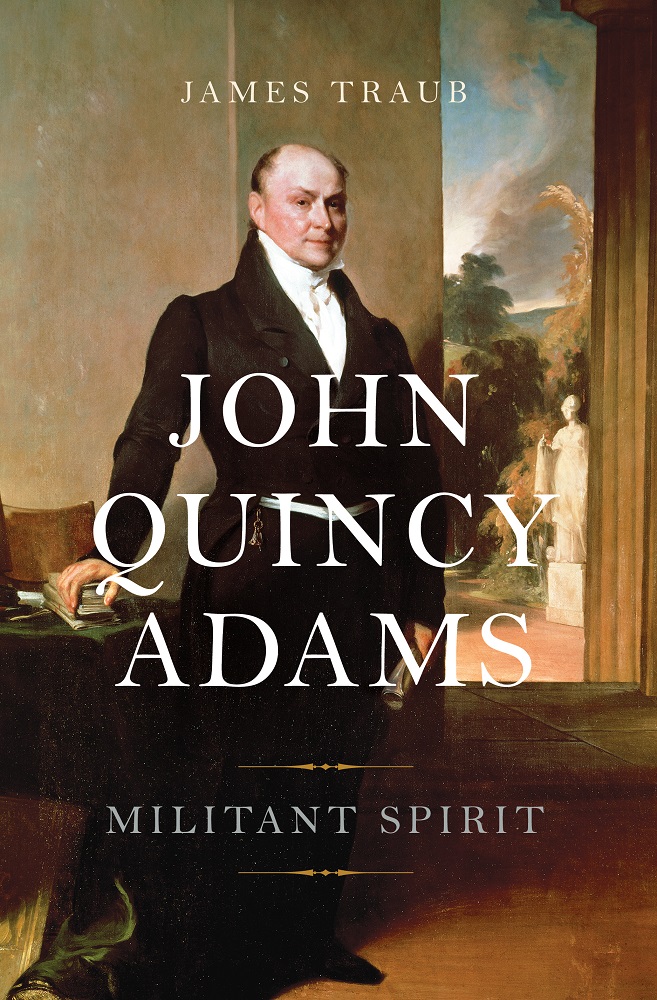 The Wall Street Journal's previously announced review ran in Monday's paper, calling the book "penetrating, detailed and very readable," and a "splendid biography."
As previously announced, an essay by James Traub on John Quincy Adams ran in yesterday's New York Times, in the Sunday Review section. The book is mentioned in his byline. 
James Traub also devoted his ForeignPolicy.com column to John Quincy Adams last Friday.
"Traub thoroughly, even quite engagingly, follows Adams through the years during which he served in the diplomatic corps, building up the reputation as the new republic's best representative abroad."
—Booklist, starred review
"[A] meticulous study of the statesman's public service and private life…. Adams surfaces as an ambitious intellectual with deeply held convictions striving to hold his family together through illness, tragedy, and financial woes while relentlessly promoting a strong, active federal government as the young but rapidly expanding and diversifying nation grappled with geographic sectionalism and political partisanship. This rich…account emphasizes Adams' distinguished early career tenure as diplomat and secretary of state, the heated 1824 presidential election resulting in Adams defeating longtime personal and political foe Andrew Jackson, and his tireless effort to force the issue of slavery onto the Congressional floor as a postpresidential member of the House of Representatives."
—Library Journal